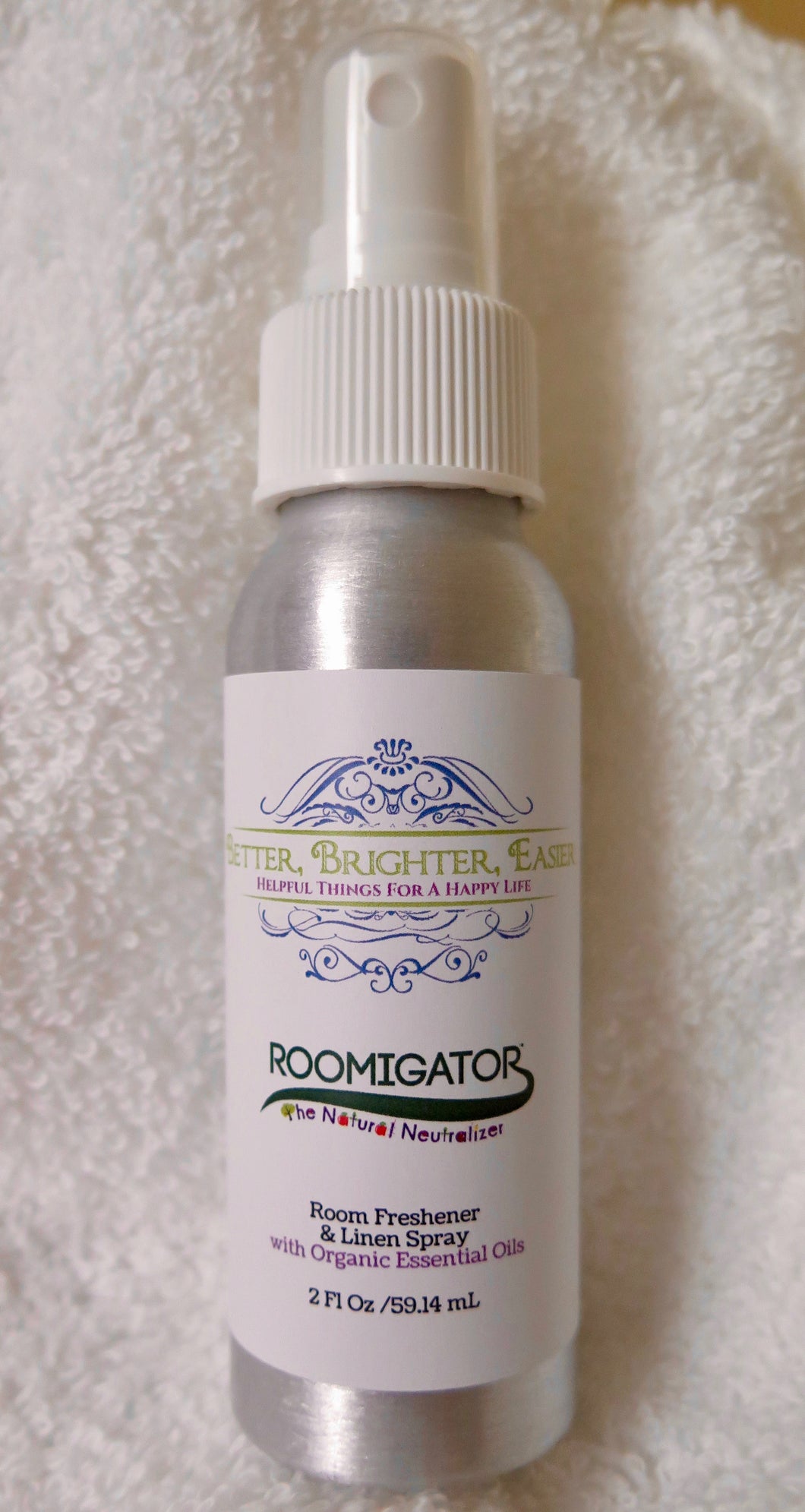 ROOMIGATOR®️
Regular price $12.95 Sale
ROOMIGATOR ®️, The Natural Neutralizer, Room Freshener and Linen Spray is made using the finest organic essential oils from around the globe. Our proprietary blend puts the scent of fruits and flowers to work for you, delivering a clean, inviting expericence. ROOMIGATOR ®️ helps keep your surroundings smelling naturally fresh without the use of phthalates, dyes, synthetic, or chemical fragrances. It offers a light but pleasingly addictive scent that neutralizes odors using the power of Mother Nature. This recipe has been perfected to deliver just the right amount of a delectable scent to do the job for you without masking odors or leaving your home chemically perfumed. 
Still not sure? Just scroll down to read our customer reviews below. We are grateful to our loyal users who share their experiences using ROOMIGATOR ®️. You can learn more about this product, its history, and 12 reasons to try it... PLUS, Plant It Forward, buy a bottle, plant a tree. Go Greener with ROOMIGATOR ®️! 
TO USE:
Shake and spray, shake and spray your ROOMIGATOR ®️! Because we do not use a suspension emulsifier the oils can settle, so it's important to shake and spray, shake and spray, shake and spray to commingle the oils throughout the bottle.
Try it where ever you need some scent improvement... All around the house or office, after cooking in the kitchen, over your bed linens & pillows, in your linen closet, foyer, laundry room, near the litter box, in the basement, hotel room, and especially, in the bathroom. 
THE RESULT:
Wherever you use it will become aromatically refreshed and revived. When we say addictive, we mean it, you will reach for ROOMIGATOR ®️ over and over, not only to neutralize stinky smells and stagnant air, but to give your space a naturally fragrant pick-me-up.  
NOTE:
Avoid direct contact with food, eyes, silk. Do not use if pregnant. Keep it away from small children; and avoid ingestion. We never test on animals, only human noses. The aluminum bottle is recyclable.