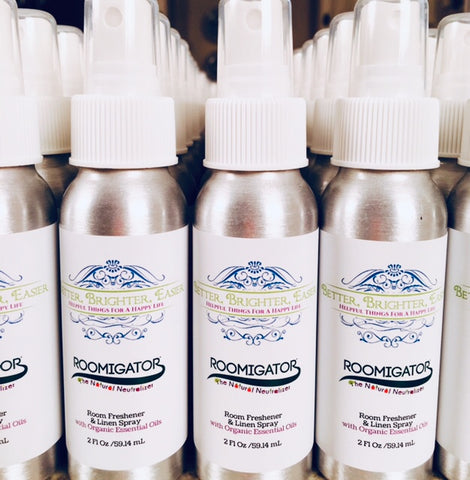 All About ROOMIGATOR®️
Learn More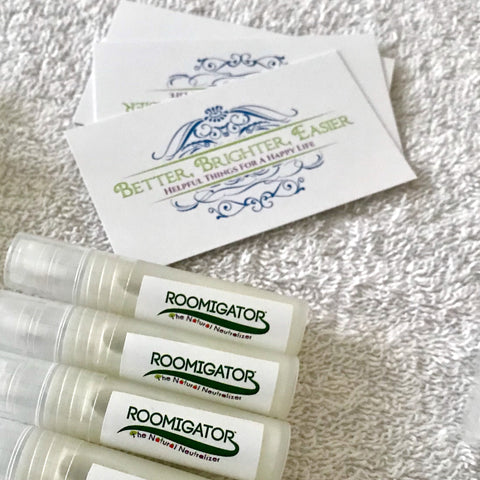 ROOMIGATOR®️ Hatchling For Travel
Shop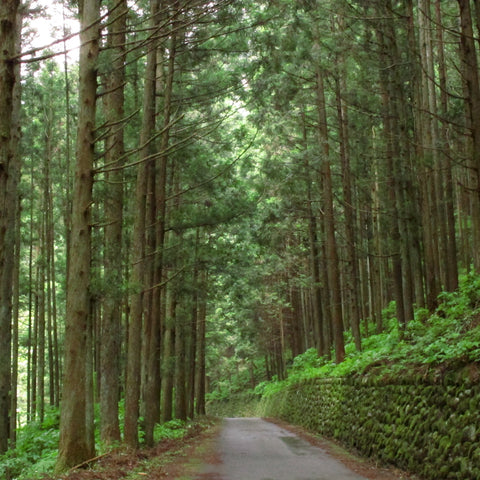 Buy A Bottle, Plant A Tree!
Plant It Forward
How We Plant It Forward!
People Are Talking About Roomigator®️! (read more reviews on the Roomigator®️ page)
I love this spray! It freshens the air quickly and naturally. I keep one in the bathroom and one in my office. Besides neutralizing the air, I find a quick spritz when I'm having a stressful day calms me down. It must be the lavender oil."

Michelle F.
This spray is light and refreshing! I am often bothered by the strong smelling room sprays I've bought in the supermarket, but not by Roomigator. I love it!

Pat P.
Hands down, this is the absolute best air freshener ever! I use it throughout my home and in our cars. It completely freshens the air wherever I use it and leaves a clean fresh scent that I really love. And it's safe for the environment which is important to me. It's the only product like this that I'll use.

Barbara K.
I am a teacher, and I it's the only spray that I feel comfortable using in the classroom. I also make sure I take it with me on vacation to freshen up the hotel room.

Lynn W.
Roomigator has become one of my new favorite natural products. I try to keep harsh chemicals out of my home and I love that I can feel good about using Roomigator. Especially with kids in the house. Plus, it smells delightful! Thank you, BBE!

Staci P.
Thank you for visiting Better Brighter Easier, Helpful Things For A Happy Life! We are pleased you stopped by.
Our products are proudly made in the USA. We source our packaging, shipping materials, printing, and product ingredients through USA resources and companies.
I invite you to browse this site, send a question, and join our free newsletter for helpful lifestyle tips & hacks, it's all fun usable info. ~ Luci Weston, Founder